We have lots of exciting programs going on at the library! Check the calendar for upcoming events for kids and adults.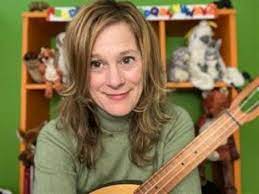 Story Time is every Tuesday at 10:00 through May 3. We take a break for the summer, then will be back in the fall!
Sign up here: https://forms.gle/7Q6SFbpx165ULXYWA
These story times are thanks to PVRSD CFCE. For more info, email Deb Wood at woodd@pvrsdk12.org
Join us for Kids' Fridays every Friday that NES has school. Every Friday is a different activity. We will play with Legos, watch movies, and talk about books. Check out what we are up to on our events calendar.
If you would like to participate in these discussions just let us know and we will give you more information. You can email us at dmemlib@gmail.com
Wednesday Morning Book Group – meets the 1st Wed at 10:00
May 4            Italian Shoes by Henning Mankell
June 1           American Dirt by Jeanine Cummins
Readings: Nonfiction, Fiction & Poetry – meets the 2nd Wed at 3:00
May 11          The Country of Pointed Firs by Sarah Orne Jewett
Environmental Awareness Group – meets the 2nd Thurs at 6:30
May 12         Electrify: An Optimist's Playbook for Our Clean Energy Future by Saul Griffith
CALL THE LIBRARY TO PICK UP A COPY OF ANY OF THESE BOOKS

Genealogy Group 3rd Tues 6:30
This group meets every third Tuesday. Call the library or email dmemlib@gmail.com for updated information

Tuesday Evening Knitting Group
Join fellow knitters and crocheters for an evening of chatting, sharing projects, and (maybe) getting some work done on your current projects. The group meets every Tuesday from 6:00-8:00 at the community table on the main floor of the library. All are welcome!
Friends of the Library Puzzle Swap
In Need Of A New Puzzle To Work On? Come to Pick Up A Puzzle Day at the Dickinson Memorial Library on Saturday, the first Saturday of the month, 10am-11:30am. This event is free and open to all. We have dozens of new-to-you puzzles (for kids and adults) that were generously donated for our ongoing puzzle swap. Come to the back door of the library – masks on please! Questions? Email us at friendsofdml01360@gmail.com