| Tuesday | 1 – 8 |
| --- | --- |
| Wednesday & Thursday | 1 – 6 |
| Friday | 10 – 6 |
| Saturday | 10 – 3 |
| Curbside is still available, just give us a call! | |
| | |
| Food Pantry Hours | |
| 2nd & 4th Saturdays | 10 – 1 |
Self-service copier · Fax ·
A ukulele, a DVD player, a telescope
and two Hotspots to borrow.
Views of the Valley: Photographs by Catherine Lee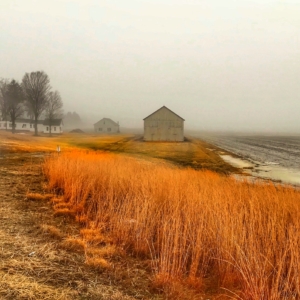 "I am a Western Massachusetts photographer and I specialize in shooting farms, barns and landscape. I exhibit my work in local libraries and galleries and community centers to inspire my visitors to find a greater respect for the influence of our slowly disappearing farms.
I always have my camera. I never stop looking for beautiful pictures. Everyday I pause to look. I am influenced by my passion for art history and my desire to create fascinating works that imitate the paintings of my favorite artists and capture a moment in time.
I am fascinated with the artistic study of the changing effects of light. I often photograph the same landscape at various hours of the day, in different weather and different seasons. I love how light changes color, changes shadows, changes mood and creates an entirely different photograph with the same subject.
I photograph what I love. I love the Pioneer Valley. I feel blessed to live here and see beautiful farms and breathtaking landscape. My favorite time of day is sunrise and sunset because it is a gift of a new day and a gift of another day. I have had 10 more years of days since my battle with Sarcoma, a rare cancer and I will forever notice every sunrise and every sunset and be grateful. This is the reason for my pictures. I want to capture the beauty around me and share it so you can see what I see. So you can enjoy a moment in time."
– Catherine Lee
We are currently accepting applications for showing work in the gallery. Applications can be brought into the library during library hours or emailed to dmemlib@gmail.com. Please find the policy and application HERE.