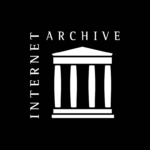 The Internet Archive hosts Dickinson Memorial Library's online collection of local history materials. There is no need to sign in and you do not need a library card. Just click here: https://archive.org/details/northfieldpubliclibrary for our collection or here: https://archive.org/details/fav-northfield_public_library for a collection of additional Northfield resources from other collections.
Dickinson Memorial Library's Digital Local History Collection was created by Julie Rosier. 
---
Ancestry Library Edition
Access billions of names in thousands of genealogical databases including Census and Vital Records, birth, marriage and death notices, the Social Security Death Index, Passenger lists and naturalizations, Military and Holocaust Records, City Directories, New York Emigrant Savings Bank records, and African American and Native American Records.
Bring your own laptop or use one of ours to access Ancestry Library Edition at Dickinson Memorial Library. We have a guide to getting started at the circulation desk. *This resource is only available at the library*
---
GENERAL RESOURCES
Gale Databases
OneFile: General       OneFile: Academic
Explore over 500 topics broken down by subject for targeted results based on your interests.
---
RESOURCES FOR STUDENTS K-12
Kids InfoBits
For Middle School research
Encyclopaedia Britannica School Edition
Opposing Viewpoints
Research Companion
---
RESOURCES FROM THE BOSTON PUBLIC LIBRARY
Sign up for BPL e-card

You can access many Boston Public Library online resources.
Provided by the Boston Public Library  for individuals who live in, own property in, or commute to work in Massachusetts.
---
BIOGRAPHY
Biography In Context  Use this database for over 400,000 biographies covering literary figures, science, multicultural studies, business, entertainment, politics, sports, government, history, current events and the arts.  Indexes all print volumes of the series
---
BOOKS & LITERATURE 
KDL What's Next  Do like to read series in order?  This website is the place to go! Created by the Kent (MI) District Library
Literature Resource Center   Biographical entries on more than 135,000 authors providing detailed biographical, bibliographical and contextual information about authors' lives and works, more than 850,000 full-text articles, critical essays and reviews from over 390 scholarly journals and literary magazines, more than 75,000 selected full-text critical essays and reviews.
NoveList  Look for books by your favorite author. Search by title, series or plot.  Adult and children's fiction.  Available through our membership in C/W MARS
Wowbrary  Find out what books have just arrived at the Dickinson Memorial Library.
---
BUSINESS
Entrepreneurship  Provides academic journals and magazines focusing on topics in economics. Perfect for business classes, users will find more than 150 full-text journals to support their research.
---
CAREERS
Career Transitions Provides guidance and essential activities for job seekers and those investigating new career options, including students, soon to be graduates, and adults new to navigating the modern job market.

---
GENEALOGY
Ancestry  For genealogy research. Includes coverage of the United States and the United Kingdom: census, vital, church, court, and immigration records, as well as record collections from Canada and other areas. This collection of more than 4,000 databases and two billion names is essential to having a broad genealogy collection, and its valuable content is a strong complement to HeritageQuest Online.
Ancestry is available at the library only.

HeritageQuest Online  Provides access to more than 4.4 billion records. It delivers an essential collection of genealogical and historical sources—with coverage dating back to the 1700s—that can help people find their ancestors and discover a place's past.
---
HEALTH
Health and Wellness Resource Center with Alternative Health Module  Includes nearly 400 health/medical journals, hundreds of pamphlets, over 700 health-related videos from partner Healthology, Inc., and articles from 2,200 general interest publications.
MedlinePlus  Health information from the National Library of Medicine.  Maintained by the National Library of Medicine

---
HISTORY and CURRENT EVENTS
Global Issues in Context  International viewpoints on a broad spectrum of global issues, topics, and current events. Featured are hundreds of continuously updated issue and country portals that bring together a variety of specially selected, highly relevant sources for analysis of social, political, military, economic, environmental, health, and cultural issues.
Massachusetts Digital Commonwealth  A growing collection of Massachusetts history online.
United States History in Context  Information on hundreds of the most significant people, events and topics in U.S. history.
World History in Context  Information on hundreds of the most significant people, events and topics in world history.
---
NEWSPAPERS
Boston Globe 
New York Times  Full-text of The New York Times from 1995
---
SCIENCE
Science in Context   Integrates pure information with today's headlines and videos – showing how scientific disciplines relate to real-world issues.  

Science Database   In full-text format, researchers have access to all the charts, diagrams, graphs, tables, photos, and other graphical elements so vital to scientific and engineering literature supports the needs of students studying applied and general sciences.
---
Note:  All databases not credited are provided by the Mass Board of Library Commissioners